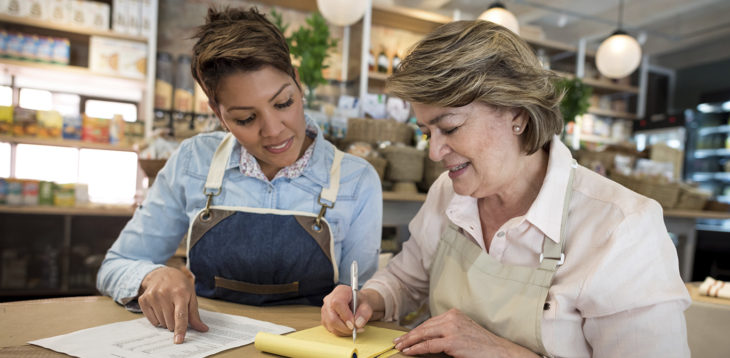 Credit Unions Help You Expand Your Options
---
The Building Blocks of Financial Health
In the U.S., banking is a part of everyday life. It is essential for many things you might want to do in the U.S., such as renting a home, getting a credit card and even finding a job.
Build credit
Credit is the ability to buy now and pay later – important for large purchases such as a car. Credit unions can help you build and improve your credit. Without first establishing a relationship with a financial institution, access to affordable financing options is limited.
Break payday lending cycles
Payday lenders take advantage of people who need money. Credit unions can help you get the money you need, without the huge interest rates.
Manage your finances
In the U.S., many parts of life rely on using a bank or credit union. Credit unions can help you make a plan to help you stay on top of bills and start saving for the future.
Keep your money safe
Cash can get lost or stolen. Credit unions are a safe place to keep your money – even if you move to a different place, you can still access your money through ATMs, online banking or your smartphone.
Send money securely
With a credit union, you have secure and affordable options for sending money to friends and family, nearby or far away.
Plan for the future
Using a credit union can help you build a strong foundation for you and your family in the United States.
How to Join a Credit Union
You can join a Juntos Avanzamos credit union if you or a family member lives or works in an area served by the credit union. Learn more about membership on the website of the credit union you're interested in joining.
What you need to join:
Your ITIN (Individual Tax Identification Number) or Social Security Number
A U.S. or official foreign government-issued photo ID (e.g. Driver's License, State ID, Passport, Matricula Consular)
Small fee and minimum deposit (amount varies by credit union)
Small deposit in a share (savings) account required (amount varies by credit union)
What Can Juntos Avanzamos Do For Me?
Juntos Avanzamos credit unions are here to help you learn how to navigate the U.S. financial system, and give you the tools you need to achieve your financial dreams and build a future for you and your family
Have you ever felt unwelcome in a traditional financial institution? You're always welcome at Juntos Avanzamos credit unions, which are committed to serving Spanish-speaking people regardless of immigration status.
We won't expect you to know everything! Bring your questions to the credit union, and a counselor will help you create a plan for your situation and goals.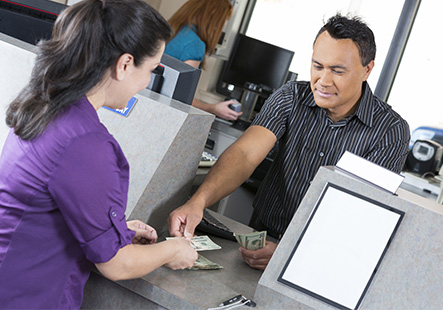 Put Your Money Where It Matters
Credit unions are full service, locally owned and democratically controlled financial cooperatives. They were created by the people, for the people. Credit unions are not for profit and they exist to serve their member owners and the communities where they live.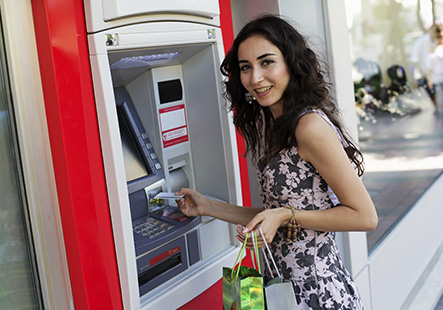 Credit Unions Are Different From Banks

| Credit Unions | Banks |
| --- | --- |
| Not-for-profit institutions | For-profit institutions |
| Have interest rates and fees better for members | Have interest rates and fees better for the bank |
| Your funds in a credit union are insured by the NCUA up to $250,000 | Your funds in a bank are insured by the FDIC up to $250,000 |
| Emphasizes local and personal relationships | Less emphasis on personal interactions |
| Most credit unions let you access your money through a nationwide network of ATMs | Some large national banks have branches and ATMs across the country |
Frequently Asked Questions
Yes you are, but keep in mind that you will likely be considered for a small dollar loan or a secured loan. This will allow you to start building your credit history and establish a relationship with your credit union.
In the U.S., banking is a part of everyday life. It is essential for many things you might want to do, such as renting a home, getting a credit card, or buying a car. It is also safer than keeping large amounts of cash at home.
Yes, but generally speaking the credit union will require you to first deposit the check into your own account with them and make a withdrawal based on how much money is available in your account. If you don't have enough money, then the credit union will place a hold on your check in accordance to its "Funds Availability Policy". Keep in mind that many credit unions participate in a shared branching network that lets credit union members use branches of other credit unions to conduct business. If you can't make it to your credit union's branch, you'll be able to complete most transactions at a different credit union location
In today's world, your credit history and credit score are valuable tools that determine why type of financing you can access, how much you can borrow and how much that borrowing will cost you. Whether you want to get a credit card to buy a computer; finance the purchase of your home; start or expand your own business; pay for your education (or your children's), your credit score will come into play. Your credit history is also something that landlords, employers and even insurance companies rely on to make their decisions. Your creditworthiness is the key to your financial life. Building credit can be tricky. If you don't have a credit history, it's hard to get a loan…but how are you supposed to show a history of responsible repayment if no one will give you credit in the first place? That's why it is critical to establish a relationship with a responsible lender, a Juntos Avanzamos credit union that can provide a secured card, or a credit builder loan that will help you establish your credit and plan for your future.
More FAQs

»