Together We Advance
¡Bienvenido! Juntos Avanzamos credit unions meet your personal needs. Take steps today to learn about the U.S. financial system, find responsible and responsive financial institutions and take control of your finances, whatever your citizenship status.
If you are experiencing financial hardship due to COVID-19, a Juntos Avanzamos credit union may be able to help you. Find a Juntos Avanzamos credit union here. See below for a list of COVID-19 resources.
General Information 
How a Juntos Avanzamos Credit Union Helped Me
"I joined a Juntos Avanzamos credit union just a few months after arriving in the U.S. from Cuba. At the time, I was struggling to manage the costs of buying a new car, so my friends referred me to Cooperative Federal. By becoming a member, I was able to get a loan, straighten out my family's finances and enroll in a program with my wife that is helping both of us build our credit. Cooperative Federal's Loan Processor, Carlos, worked with my family to help us get back on our feet and better understand the U.S. financial system. Now we have a lot of options for saving our money. Carlos saved our life!"
– Eduardo, Cooperative Federal member in Syracuse, NY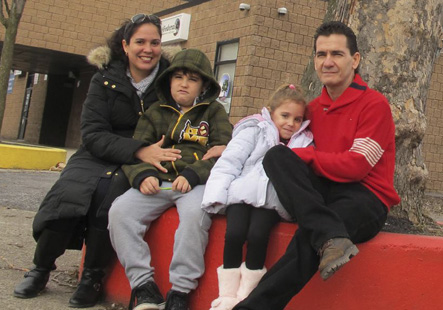 ---
---
109
Number of Juntos Avanzamos credit unions in the United States
27
Juntos Avanzamos credit unions are in 27 states, plus DC and Puerto Rico
Our Network Is Growing Fast
With a growing number of Juntos Avanzamos credit unions, we may be able to connect you with a local credit union to help you start building your financial future now. Your dreams can become a reality!
Find a Credit Union Near You

»
Welcome to the Juntos Avanzamos Family!
Downey Federal Credit Union (DFCU) is headquartered in the city of Downey, California, and has assets of over $220 million dollars. It was founded as Downey School Employees Federal Credit Union in July 1957, by 8 Downey Union High School District employees to assist in the financial needs of its employees. Today DFCU is a robust credit union that serves over 16,000 members in the cities of Downey, South Gate, Cudahy, Paramount, Santa Fe Springs, Bell, Norwalk, Bell Gardens, Pico Rivera, Compton, East Compton, Huntington Park, Lynwood, and Bellflower. DFCU's mission is to provide a full spectrum of low-cost, secure financial products and services to members, in an environment of personalized and friendly service. DFCU offers a diverse host of products such as consumer loans, mortgages, credit cards, auto loans, and checking & savings accounts, including youth accounts. To ensure that their services are accessible to the entire community, DFCU accepts various forms of identification. DFCU also offers credit builder products if you are looking to create or reestablish your credit.
DFCU is committed to offering you top-notch service. They have bilingual front-line staff and procedures in place to make sure you are able to receive service in Spanish or English. To learn more about DFCU, call 562-862-8141.
Visit their website at downeyfcu.org

»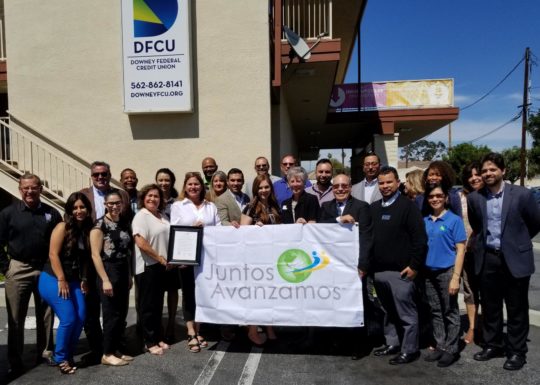 ---
Our Partners
Juntos Avanzamos is brought you by Inclusiv, in collaboration with:
See All Partners

»